FlowTest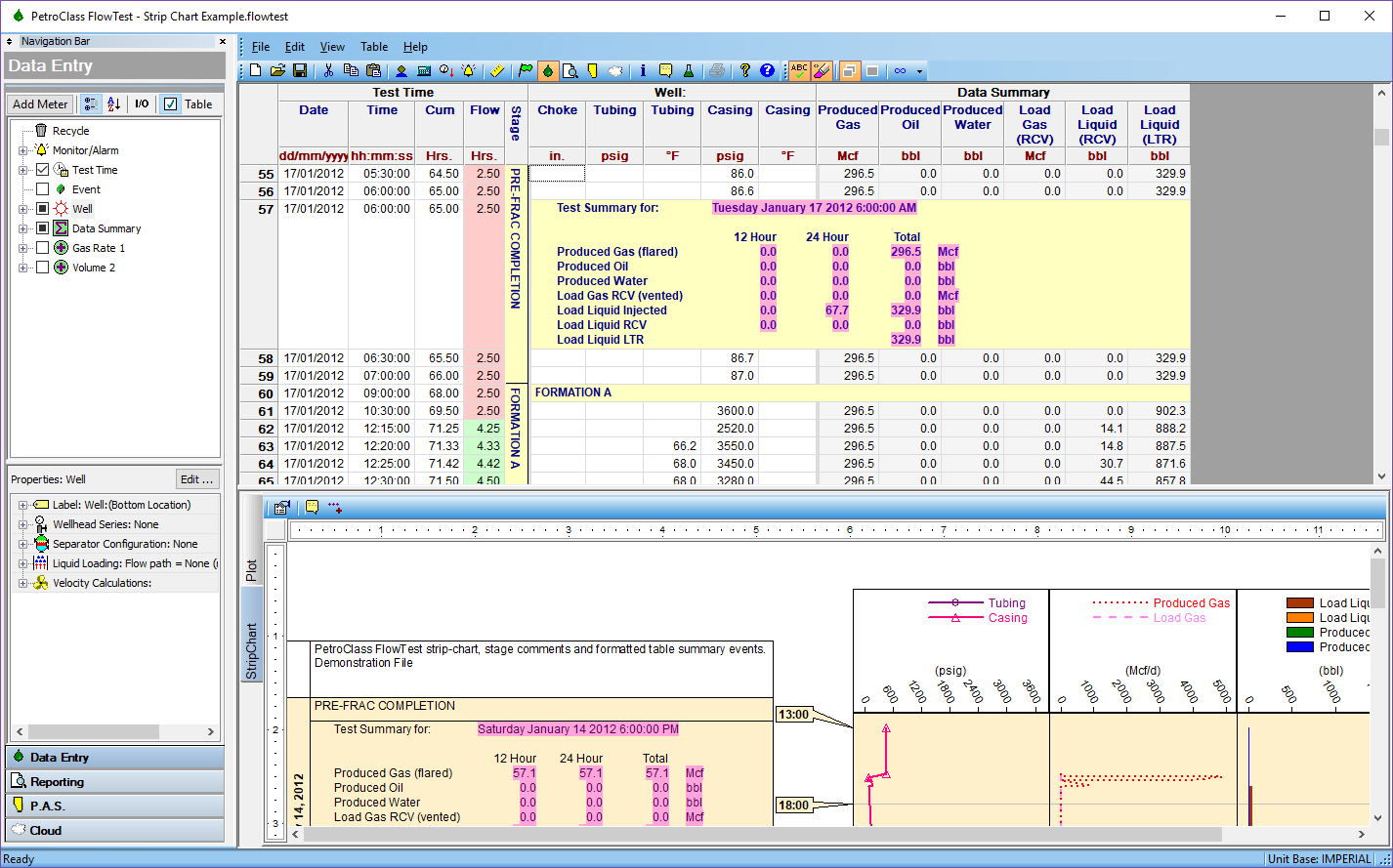 FlowTest is a well testing software tool for production testing companies. FlowTest calculates gas and liquid rates and can accommodate your testing needs from wellhead data gathering to final report.
Key Features:
Industry standard gas/liquid meters.

AGA3 (1992) API 2530-92 orifice meter.
AGA7 Turbine/Vortex.
V-Cone.
Pitot tube.
Critical flow prover/chokes.
Liquid tank.
PVT conversion of mass, volume and flow rates to standard conditions.

Material balance rate/cum reporting, across all produced/injected/recovered: gas, liquid and solids.
Real-Time and manual data acquisition.
Alarms: erosional velocity, hydrate, liquid lift, flare permit and general operating conditions.
On-the-fly gas/liquid recovery switching (to: flare, tank, inline …).
User defined calculated columns.
Configurable user interface allows customization for different test types.

Unlimited number of tables, plots and strip charts.
Group table data by test sequence.
Fully configurable live test summaries.
Configurable CSV exporter automatically transforms test data to client specific requirements.

Integrated PDF report generator (create reports with content beyond what a PDF printer driver can do).

Test details, meter and equipment report.
Any combination of tables, plots and strip charts.
Company Logos, images, watermarks and test comment annotations.
Embed FlowTest data file, CSV or PAS files directly in the PDF report.
Automatically generate a table of contents.
Filter data at the reporting level.

AER/BCOGC PAS file generator.