PAS XL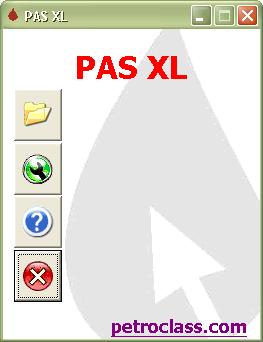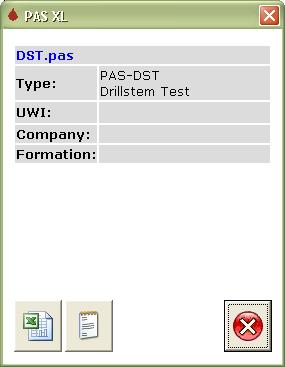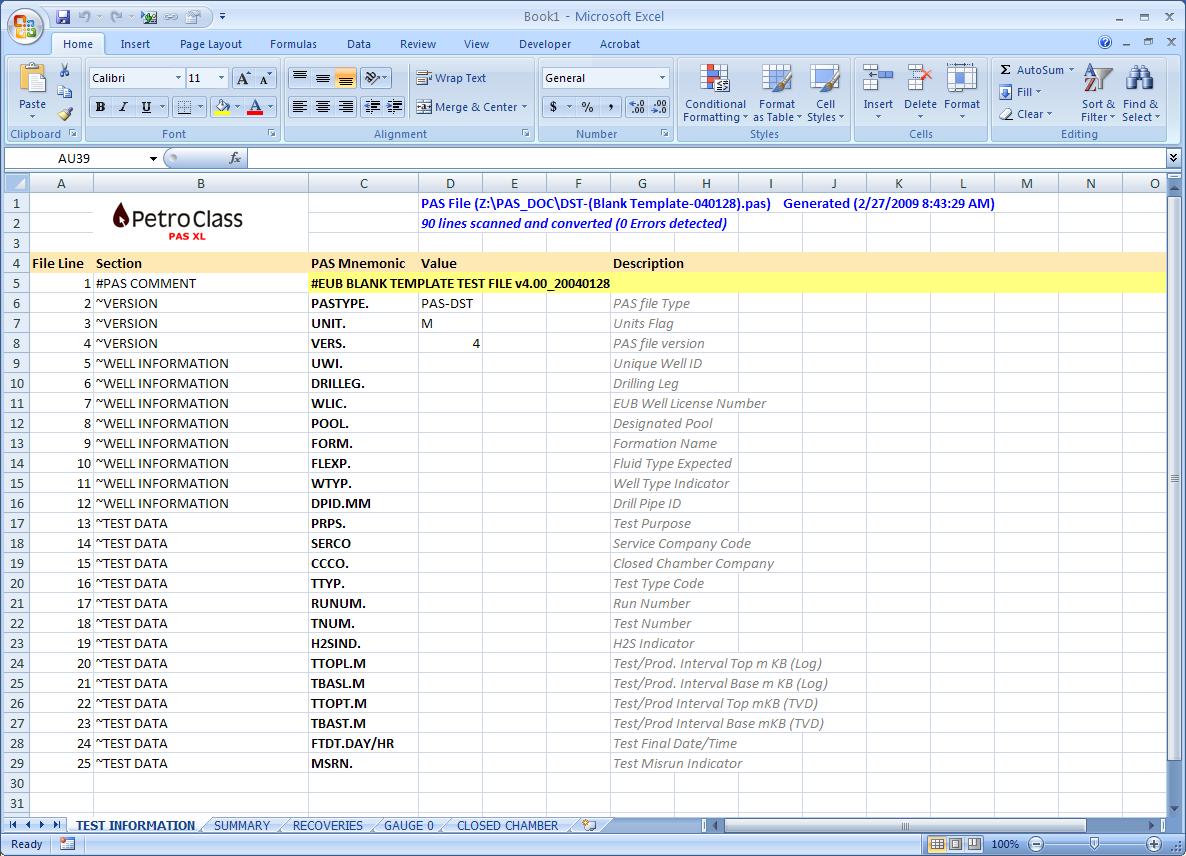 PAS XL is a tool for reading AER Pressure ASCII Standard (PAS) files.
The concept is simple, read a PAS file directly into Microsoft Excel and get the data you need, clearly and easily, without having to interpret the PAS file directly.
Key Features:
Simple interface (nothing new to learn)
Read files directly from Windows Explorer
Read PAS files into Microsoft Excel ®
Tables imported as multiple sheets
Data is converted to valid Excel types for easy manipulation
Easily transfer data to other applications
Supported PAS Types (all current and previous types)

PRD, TRG, DST (Version 2, 4)
GAN, WAN, OAN (Version 2, 4)
AOF, AWS, SG (Version 2)
GRD (Version 4)
* Excel is a registered trademark of Microsoft Corporation.